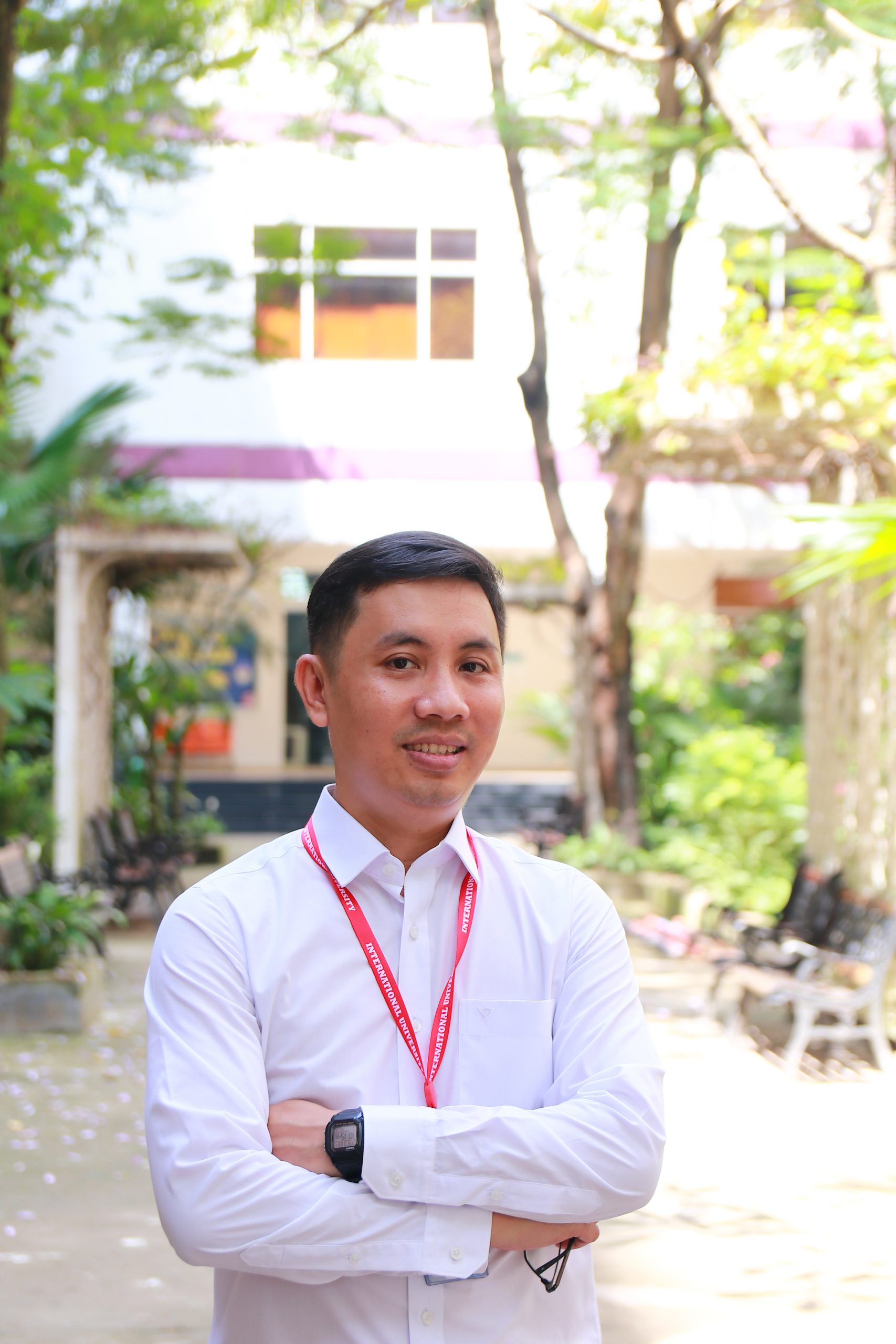 Nguyễn Huy Cường
Trưởng Khoa Ngôn ngữ, T.S, giảng viên
nhcuong@hcmiu.edu.vn
EDUCATION
Ph.D., Curriculum, Instruction, and Teacher Education, Michigan State University, 2017
M.A., TESOL, Canberra University, 2007
B.A., TESOL, University of Education Ho Chi Minh City, 2004

TEACHING/RESEARCH
I teach courses on English language skills, teaching methodologies, academic writing, and culture-related issues. I am currently developing new courses on language and culture and qualitative research methods.
My current research interests include: second language acquisition, self-directed learning, philosophy of education, and international/comparative education.
I believe that anyone can learn new things if they want to and if they receive proper inspiration and support from others. The ultimate aim of education is, as far as I am concerned, to familiarize people with a range of social norms and, ideally, how to question them.

RECENT COURSES TAUGHT
Language and Culture
Academic Writing 1 & 2
Academic Listening 1
Intercultural Communication

SELECTED PUBLICATIONS
SQ21: 21 Skills of Spiritual Intelligence (by Cindy Wigglesworth). Vietnamese translation. HCMC General Publishing House. October 2018.
Cuong Nguyen (2018) Reconstructing 'Education' through mindful attention: Positioning the mind at the center of curriculum and pedagogy, Educational Philosophy and Theory, DOI: 10.1080/00131857.2018.1458469
Wilinski, B., Nguyen, C. H., & Landgraf, J. M. (2016). Global Vision, Local Reality: Transforming Pre-Primary Teacher Training in Tanzania. Current Issues in Comparative Education, 19(1), 6-25.
Greenwalt, K. A., & Nguyen, C. H. (2017). The Mindfulness Practice, Aesthetic Experience, and Creative Democracy. Education and Culture, 33(2), 49-65.

RECENT CONFERENCE PRESENTATIONS
The Teaching and Learning of English as a Foreign Language at International University (VNU-HCMC): Challenges and Recommendations. UK-Vietnam TVET Conference. Ho Chi Minh City. October 4th, 2018.
Mindfulness and Creative Democracy. Co-presented with Kyle Greenwalt at The John Dewey Society. (San Antonio, Texas). April 27th-May 1st, 2017.
Mindfulness Education as a Self-Contradictory Endeavor in Western Classrooms: A Critical Analysis. Presented at AERA. (San Antonio, Texas). April 27th-May 1st, 2017.
East Meets West in the Classroom: A New Vision of Pedagogy of Engagement. ASDP Conference. (Washington, DC). March 17-19, 2016..