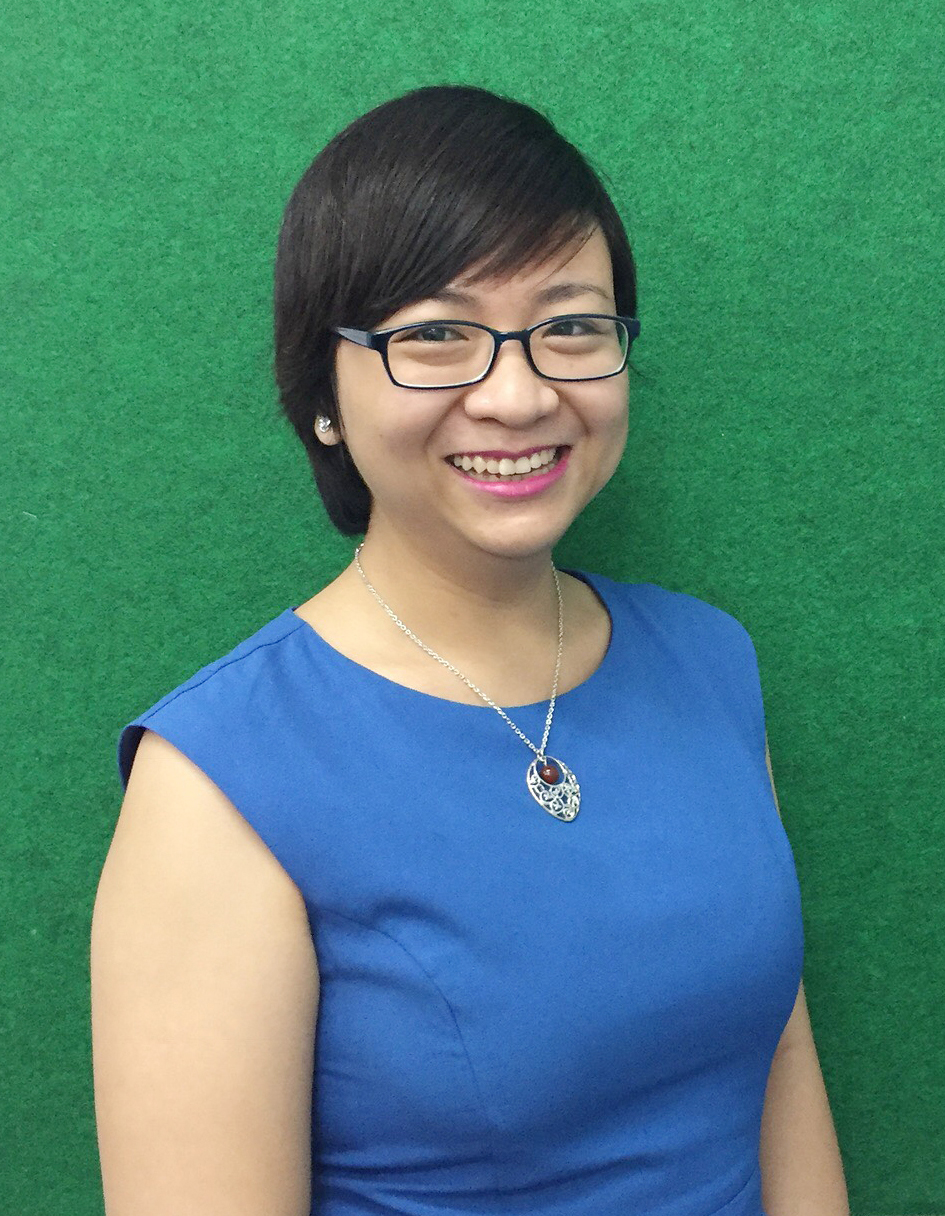 Nguyễn Thị Ngọc Châu
Lecturer, MA
ntnchau@hcmiu.edu.vn
DEGREES AND INSTITUTIONS
M.Ed., TESOL, University of Georgia, 2015
B.A., TEFL, University of Education, 2010
TEACHING/RESEARCH INTERESTS
I have taught English to learners of different ages in a variety of teaching environments. My teaching interests lie in developing students' natural English in real-life communication and enhancing students' multi-disciplinary works through project-based learning.
My current research interests cover teaching methodology, alternative assessment and intercultural pragmatics.
COURSES TAUGHT
Advanced Grammar
AE2_Speaking
AE1_Writing
IE1&2_Listening & Speaking
IE1&2_Reading & Writing
SELECTED PUBLICATIONS
Nguyen, C. (2018) Examining American and Chinese Students' Strategies When Giving Face-to-Face Critical Feedback in Academic Settings. The Journal of Asia TEFL, 15(3), 766-786.
RECENT CONFERENCE PRESENTATIONS
Nguyen, C. (2011). Using Multiple Intelligences Theory to Motivate Students' Learning. Paper presented at HCMC English Teachers' Swap, HCMC.
Nguyen, C. (2012). Effective Reading and Writing Strategies. Paper presented at HCMC English Teachers' Swap, HCMC.
Saindon, J., Nguyen, C., & Qing, Z. (2014). Creating a Culture of Peace in the ESL Classroom. Paper presented at Georgia TESOL Conference, Athens, GA.
Nguyen, C., & Bui, K. N. (2014). The Implementation of Project-based Learning (PBL): A Case Study in Lawrence S Ting School, Ho Chi Minh city, Vietnam. Paper presented at Engaging with Vietnam Conference, Eugene, OR.